NewPipe APK will be very useful for those of you who like to watch videos on YouTube . This application offers a number of features and advantages that you cannot find on the YouTube platform, gang.
So far, YouTube has become the mainstay of many people's applications for watching interesting videos. You can also find a variety of video content whose categories can be customized and watched.
Although used by many people around the world, YouTube has several shortcomings, one of which is related to privacy issues. that's why the NewPipe app can be an alternative to YouTube.
You can use this app to watch and download videos. Interested in trying this YouTube alternative application? Check out the latest NewPipe APK 2022 review here to get to know more details.
About NewPipe APK
NewPipe is a free and open source media player app for Android known as unofficial YouTube client. Unlike YouTube, the NewPipe application does not collect user data.
So, the content that appears is content that the user is really looking for himself. In addition, no data is stored or memory sent to the server, so privacy is maintained.
This application also comes with a small size that is light so that anyone can use it. Even so, NewPipe can still function optimally for watching various videos.
The uniqueness of this application is that it does not rely on the YouTube API . So, developers will not be able to access video statistics and channel data to protect the privacy of their users, friends.
Download NewPipe APK 2022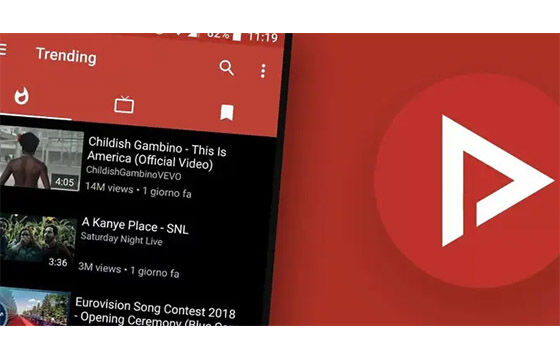 It should be noted, this application is not an official application that can be downloaded through the Play Store and other application stores. Given that it is open source , the NewPipe application can be modified and duplicated.
| Detail | NewPipe |
| --- | --- |
| Developer | Team NewPipe |
| OS Minimal | Android 4.4+ |
| Size | 9MB |
If you are curious and want to try a new experience in watching various videos safely, ApkVenue has prepared a NewPipe APK download link which can be downloaded via the table below.
Cara Install APK NewPipe
To install the NewPipe application, it's not difficult, gang. You just need to follow the steps below to start using it right away.
Turn off the data on the Android phone and open Settings .
Find and open the Security and Accessibility menu .
Enable the Unknown Sources option .
Open the folder where the NewPipe APK file is stored.
Click the APK file and carry out the application installation process by following the instructions provided by the system.
Tips for Using the NewPipe Application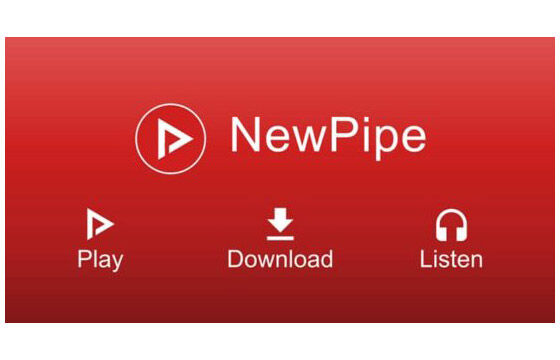 In general, the use of this application is not much different from the YouTube application . Just by entering the application, you can watch various videos. However, NewPipe will not recommend videos like YouTube does.
So that you can take full advantage of this application, please refer to the following tips for using NewPie:
1. Stable Connection
We recommend that you always use a stable connection when watching streaming videos or downloading . So, you can enjoy videos with good quality and don't experience buffering or lag .
2. Periodic Updates
Developers will usually provide updates every month for this application. Well, so that you can use it to its full potential and get all the new features, it is recommended to update regularly.
3. Big Memory
These tips can especially be done for those of you who watch videos offline more often . Watching videos offline or without an internet connection takes up more storage space.
NewPipe App Featured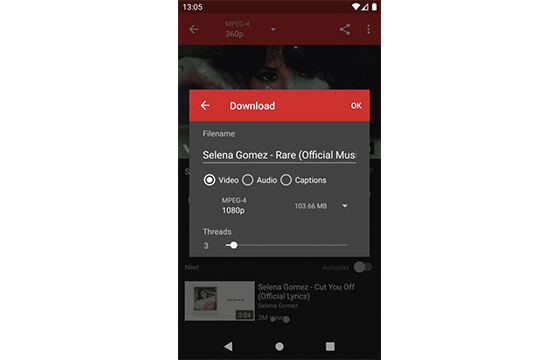 There are many features available in this app that even you won't be able to find on the YouTube app. For those of you who are very critical and concerned about privacy issues, this application can be tried.
The following are the features that are the advantages of the NewPipe application:
1. Privacy
If usually on the YouTube platform you will see more recommended videos based on the intensity of viewing certain content, this is not the case with NewPipe. The reason is, this application does not collect user data.
2. Bookmark
Even though it doesn't display video recommendations on the main page, you can still find your favorite content by marking or bookmarking it . This feature helps you to be able to follow your favorite content but still maintain privacy.
3. Pop Up Player
You can play videos from NewPipe in a pop up so you can run various other applications simultaneously. Unlike the case with YouTube, which must make its users use the premium version in order to get this ability.
The final word
NewPipe APK can be an alternative to watch interesting videos without worrying about privacy. You can experience a different and more useful YouTube video viewing experience, gang.
You can still follow a variety of favorite content so you don't have to be afraid to be left behind to watch the latest videos. So, enjoy watching and downloading YouTube videos in peace and comfort, OK!